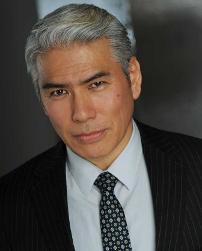 Thank you for visiting me at "YOSHIRO KONO home page"!
What's new?
How are you? I hope you are doing very well.
It has been a beautiful season, autumn beauty is in NYC. I think this is the best season in NYC. I love fall. The air is crispy and yet not too cold. I can still bike to my gym.
I played a co-star role on a prime time TV drama "BLUE BLOODS" episode #817 on CBS. It was aired on March 30th.
"Radio Drama Rally" was on the air on 12/30 at 9 pm eastern time on WPTA930AM radio station. There was a Radio Play reading of "Wolves of The Hudson" written be Mie Makishima. Staring; Jan Mizushima, Eddy Ohno, and Yours truly.
Costar role in Amazon show "RED OAKS" Season 3!
Booked on MAZDA TV commercial voice over narration gig!
May 26, there was a table stage reading of a radio play "The Universe-A Recycle Shop" and two other actor friends appearing.
At Mirror Tea House, 575 Union Street Brooklyn NY11215
at 7:30 PM.
Booked on USPS industrial video shooting.
Booked on Pfizer print job!
I have started teaching in acting on camera technique class on one on one private session as well as self tape audition preparation sessions. My teaching method is based on my actual professional experience with most current acting style and how to make your imagination as real as possible given what's written on your text with finding strong subtext.
Booked on Verizon fios print job.
NYU film " Business Man" will have a film screening at NYU on May 13th. I played the role of Business man. Directed by Mate Boegi.
"The Cocktail Party" is now in Okinawa film festival and getting a lot attention from media. The film screening was sold out and there are people could not get in the theater. I played detective Maejima in this film
http://oimf.jp/en/news/detail/174/
A film I worked on last year called "The Cocktail Party" is selected for FilmColumbia festival. It is scheduled to to show on Oct 25, At Morris Memorial. I played a role of detective Maejima in it.
More info
http://www.filmcolumbia.org/schedule-and-tickets/tickets/page/5
DirecTV TV commercial, I got an on camera principal.
A kabuki dance performance I performed in "Shigure Saigyo" was on June 21st, 3 pm at Tenri Cultual insititute. It was an event of Sachiyo Ito and company's salon series #52. The title of the event is "The Mudane & The holiness: Asobime".
April 12th, at 8 pm on CBS, "Madam Secretary Episode 20" was on air! I have a speaking role in it. Thank you for watching!
What a day was on the day of February 24th 2015! I played a principal role on Madama Secretary. I just love all the people who work there! The producers, talented main cast actors, kind crew members, my beautiful BG colleagues! It was one of those good days on the set I will not forget! Great energy there, such a positive, warm, caring feelings. I am very lucky to work with them for sure.
A stage reading I performed at The Actors Studio this past Oct 1st 2014. The Play " There Is A Red Rose Up In Spanish Harlem" was original and written by Mel Nieves who is also a member of Labyrinth theater company. Our audiences are all from The Actors Studio playwrights/ directors Unit. I could not invite any of my friends at this time. It was a big success though. We got very many positive comments on the play. It was a truly well written original play. I liked it very much when I got an offer directly from Mr. Nieves. Actors who read with me are also all amazingly talented and currently busy with other legit acting gigs and some of them are Actors Studio's members for a long time with amazing career as well. The legendary Ellen Burstyn was in the audience seat watching our work as well. I was totally honored to be part of this project at The Actors Studio.
CBS broadcasted the series premiere of "Madam Secretary" on Sunday September 21 at 8:30 ET/ 8 pm PT. I am performing as a state advisor and work with wonderful talented main cast ; Tea Leoni, Bebe Neuwirth, Patina Miller, Sebastian Areclus, Jeffrey Arend, Eric Bergen in conference room throughout the scenes 1. I have been working as a member of core regular for this show since its pilot and I am having great time working with great actors and staff on the set. And this show has been rated very high and it has become a hit show. Please watch it on Every Sunday on CBS!
I came back from one month show (from 8/5 through 8/27) in Tokyo, performing "Butaiban" [stage staff] comedic role for a kabuki play called "Kaidan chibusa no Enoki" [the same show we did at Lincoln center Rose theater in July} but this time at KABUKIZA! One of the most prominent classic theater venue in Japan. It was awesome because the house full of 1800 audience every show! I also enjoyed the foods and sight seeing in Tokyo! I tell you I gained more than a few pounds! because they are so good!
It was an amazing experience with the venerable Heiseinakamuras (kabuki company from Japan) at Lincon center Rose theater and my late Broadway stage debut.
I got an offer from Shyouchiku that I will be performing at Kabukiza in Tokyo for a month in August.
There is a play review below.
http://slleiter.blogspot.com/2014/07/39-review-of-kaidan-chibusa-no-enoki.html
July 7th through 12th, I performed for "kabuki play" Broadway show limited engagement called "Kaidan Chibusa No Enoki" in Lincoln center Summer festival.
It was such an amazing acting experience for me and we've got amazing audiences as well. A leading actor Kankurou Nakamura performed 3 major roles in it so he needed to change characters like a blink of an eye speed! And once he changed he was solid in each character. All other actors from Japan were so superb and so friendly. It was a great show!
At: Rose theater. Time Warner building
Reviwe from NY Times below;
http://www.nytimes.com/2014/07/09/theater/a-kabuki-drama-at-the-lincoln-center-festival.html?_r=0
http://www.lincolncenterfestival.org/current-season/heisei-nakamura-za
A Jpanese TV documentary show "The puffer fish crossed Pacific Ocean" was aired on March 22nd 2014 on BS Fuji Network channel in Japan.
I played " Mr. Kuraoka who established the very first Japanese restaurant in NYC back in the 60's and fought with FDA in order to import the puffer fish from Japan for 5 years without help of any lawyers.
Mishima yukio's noh play reading of "Hanjo" was on March 1st.
At La MaMa reaharsal studios at 5 PM. I played Yoshio in it.
A Japanese TV network program called "Waratte koraete" was aired on 08/28/13 in Japan based on Nihon TV network channel from 7 PM to 10 PM.
I played a art teacher named Chiura Obata for Kouho Yamamoto when she was a girl during the internment camp period back in the 40's but she is now 91 years old and still actively painting her special method of Sumie painting. It has been very well-known for her style of painting on a world wide.
https://www.youtube.com/edit?o=U&video_id=2kigZlJ-2RE&feature=vm
I had a stage reading of "The Uniform" by Kobo Abe on March 10, it is part of remembering Tohoku earthquake and tsunami event and it is part of a charity program. 123 4th Ave NYC. at 3pm.
I worked on a documentary program about Hawaii senator Daniel Inouye
with Fuji-Sankei TV in March 2013. It was aired in June nation wide in the US.
https://www.youtube.com/edit?o=U&video_id=SI2PfTx6WmQ
I was working on a film "Non-Stop" staring Liam Neeson, Julianne Moore and also an up-and -coming actress Michelle Dokery in a sound studio in Queens for over 6 weeks in the late 2012. Directed by Jaume Collet-Serra. Mr. Liam Neeson was looking great and worked very hard on it and He is awesome!
I was in NBC's new sitcom "BEST FRIENDS FOREVER" on the 3rd episode as a quirky antic collector with a co-star credit and it was on the air on 04/18/2012 on NBC. Staring Lennon Parham, Jessica St. Claire. Lennon and I, we worked on "Confessions of a Shopaholic" back in 2008. She's got her own show on NBC. She kindly invited me for her new show. We shot 2 scenes in Brooklyn but they cut one scene when it was aired. It happens all the time in this business.
we had a stage reading of "Kaguya Hime" "The bamboo Cutter" with an amazing music group "Wafoo" on Nov 5th and 12th in Sataten Island. Nov 5th, 7:30 pm at Holy Child Church 4747 Amboy Rd, ST NY10312. Nov 12th, 7:30 Pm at St. Maray's Episcopal Church, 347 Davis Ave, AT NY 10310
I had a Shakespeare play reading of "Macbeth" on the 18th. It is including dinner and drinks at very historic magnetosphere.
Tuesday, October 18th, 6:30 to 9:30pm
Doors Open at 6:30pm; Reading Begins at 7:00pm (running time 90 min.)
House of the Redeemer: 7 East 95th Street (between 5th and Madison Ave
I had an amazing full-production of "The Wise Man of Nyokodo" written and directed by Casey Groves this past April 2011 and we had a previous reading session back in August 2010, It was so much fun to do a Noh play with Noh dance with a great band Wahoo who created such an amazing music as well. We also had a very thoughtful Q&A session with audiences after the show especially due to the nuclear leak threat with multiple disaster hit in Japan last March.
Nov 18th 2010, we had a great stage reading of "The Soldier" written and directed by Myra Sito Velasquez. I played an overpowering captain. I had an amazing time and the reading was very well received.

Oct 2009, I played a role of an Asian gang boss named Jinno for Japanese Fuji-network TV drama "TOKYO DOGS" which was on 10/19/09 in Japan! You can watch the show on here: http://dramato.blog98.fc2.com/blog-entry-11403.html
My big studio film break "Confessions of a Shopaholic" has been released on DVD on June 23rd, 2009! You can purchase it at your local video shops or online stores. A film "Puccini for Beginners" is also available on DVD.
Salut, je m'appelle Yoshiro Kono et je suis un acteur Japonais à New York. J'ai joué dans un grand nombre de films qui ont été distribué au tour du monde ; comme le rôle de "Ryuichi" dans "Confessions d'une accro au shopping", une production de Touchstone Pictures ; et le rôle du «Sushi Chef » dans "Puccini et Moi".
Buongiorno, mi chiamo Yoshiro Kono e sono un attore Giapponese residente a New York. Ho interpretato il ruolo di "Ryuichi" nel film "I love Shopping" 2009 prodotto da "Touchstone Pictures". Ho preso parte anche nel film "Puccini for Beginners" nel 2006.
Hola ; me llamo Yoshiro Kono y soy un actor Japonés que vive en Nueva York. He trabajado en producciones de películas que se han distribuido en el mondo entero ; como el personaje de « Ryuichi" " en la película « Confessions of a Shopaholic » de Touchstone Pictures ; y el « cocinero de sushi" en la película « Puccini y Moi ».